Table of Contents
Dear twenty twenty-two survivors,
Forward this email to at least ten of your contacts or you'll have bad luck for the entirety of 2023. No, I'm kidding of course, but spreading the good word of this newsletter is appreciated. I don't do much promotion outside of the occasional namedrop on Glass and YouTube so word of mouth is definitely where it's at.
In this issue:
I have decided to start including these bullet-pointed lists with each missive. This makes the contents of each issue more glanceable and hopefully easier to digest.
This month will be a little less storytelling and a little more meta-talk, as I want to do some looking back on the past year. That's for a very special reason because...
This is the one-year anniversary of this newsletter going out monthly!
I'll share some statistics and lessons I've learned along the way.
I'll do some reflecting.
And I will sprinkle some images from the past month throughout this newsletter, to keep things visually appealing.
That's enough bullet-points for now.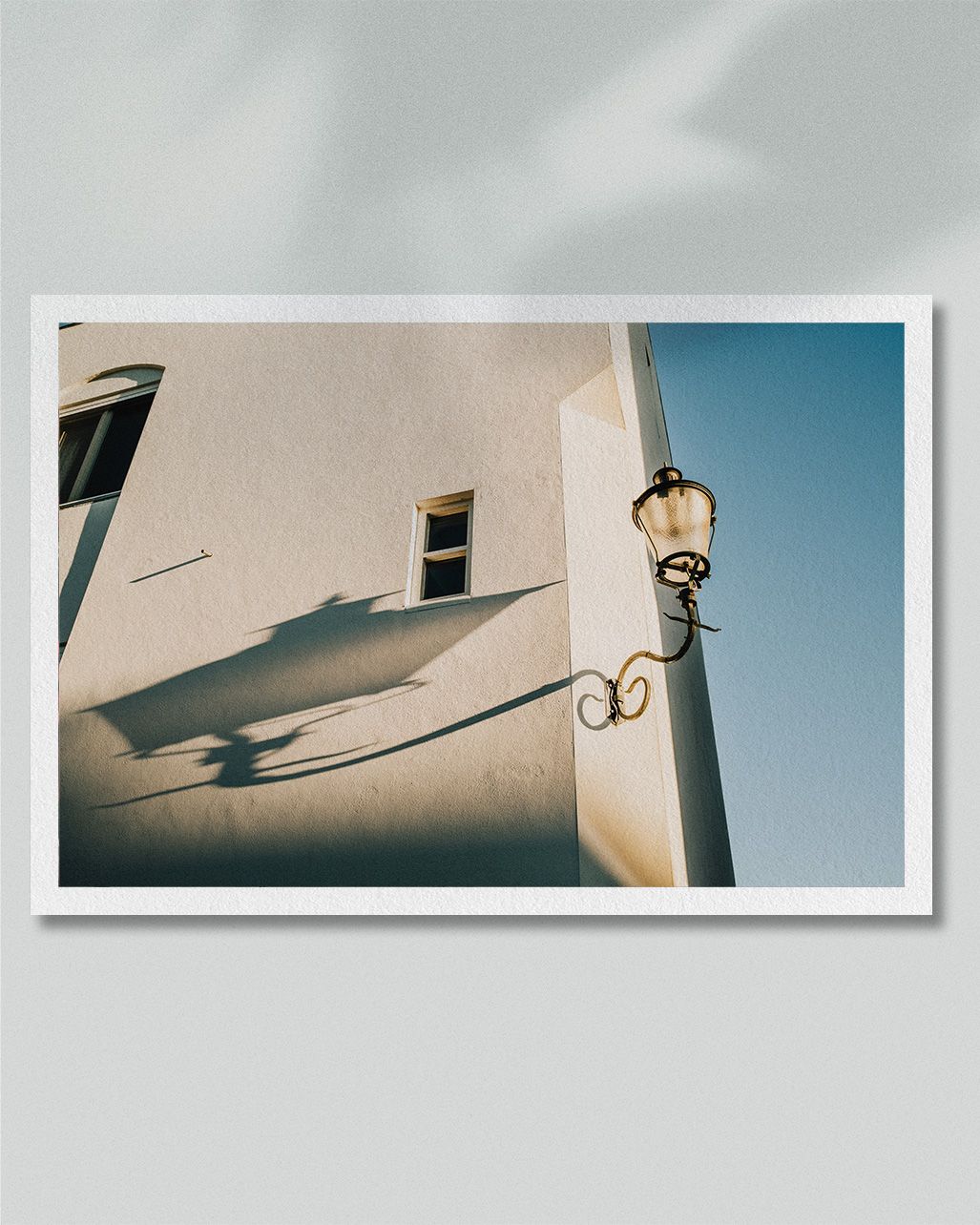 2022 No. 6 Fine Art Print
The hero image of this newsletter is now available as a fine art print, amongst many others! Take a look on the store to find out more.
View product
So yeah, it's been twelve months since I decided to publish these 'fictionalized versions of true events'. I pushed out five updates before going monthly but those have been unfocussed and infrequent by comparison. Despite that, I'm still figuring things out as I go and a lot has changed in the past year, while other things have remained surprisingly consistent as well. That's why I want to use this first anniversary to reflect, but also share some accomplishments, statistics, and ideas for the future. I'll end with some personal notes.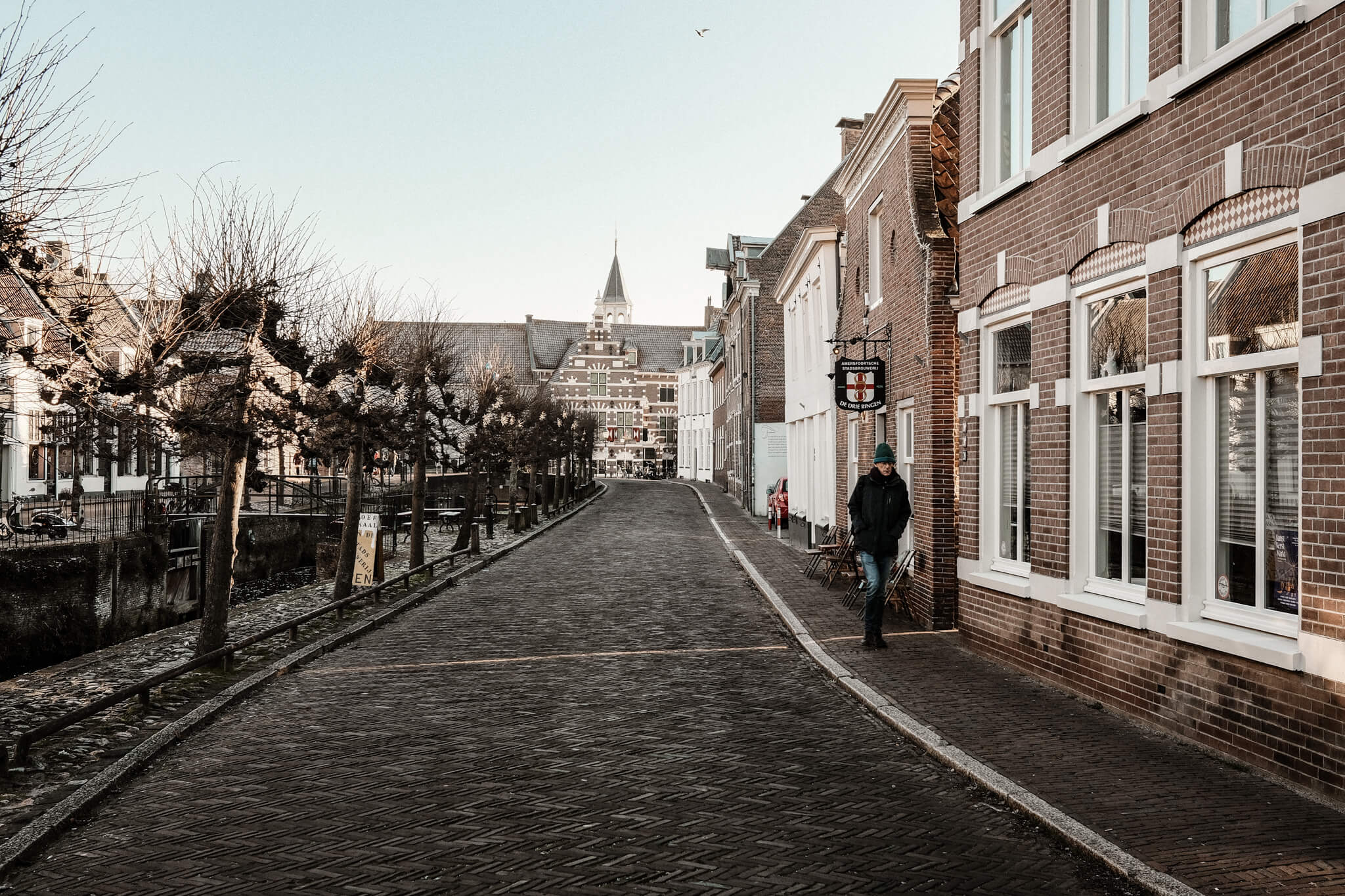 The stats
I like people that are transparent about their process, accomplishments, and failures, and have learned a great deal from those who are open about the numbers behind those. Not that those number mean much by themselves, they're simply a way to benchmark the output. So in the same spirit, my 2022 in numbers below.
In the past year I've published:
12 newsletters (20.461 words, 243 photos)
14 YouTube Videos
1 YouTube Short
My newsletter has:
63 subscribers (62 free, 1 paid)
€4 MRR
77% open rate
My YouTube channel has:
424 subscribers
61.5K views (40K Shorts, 21.5K Videos)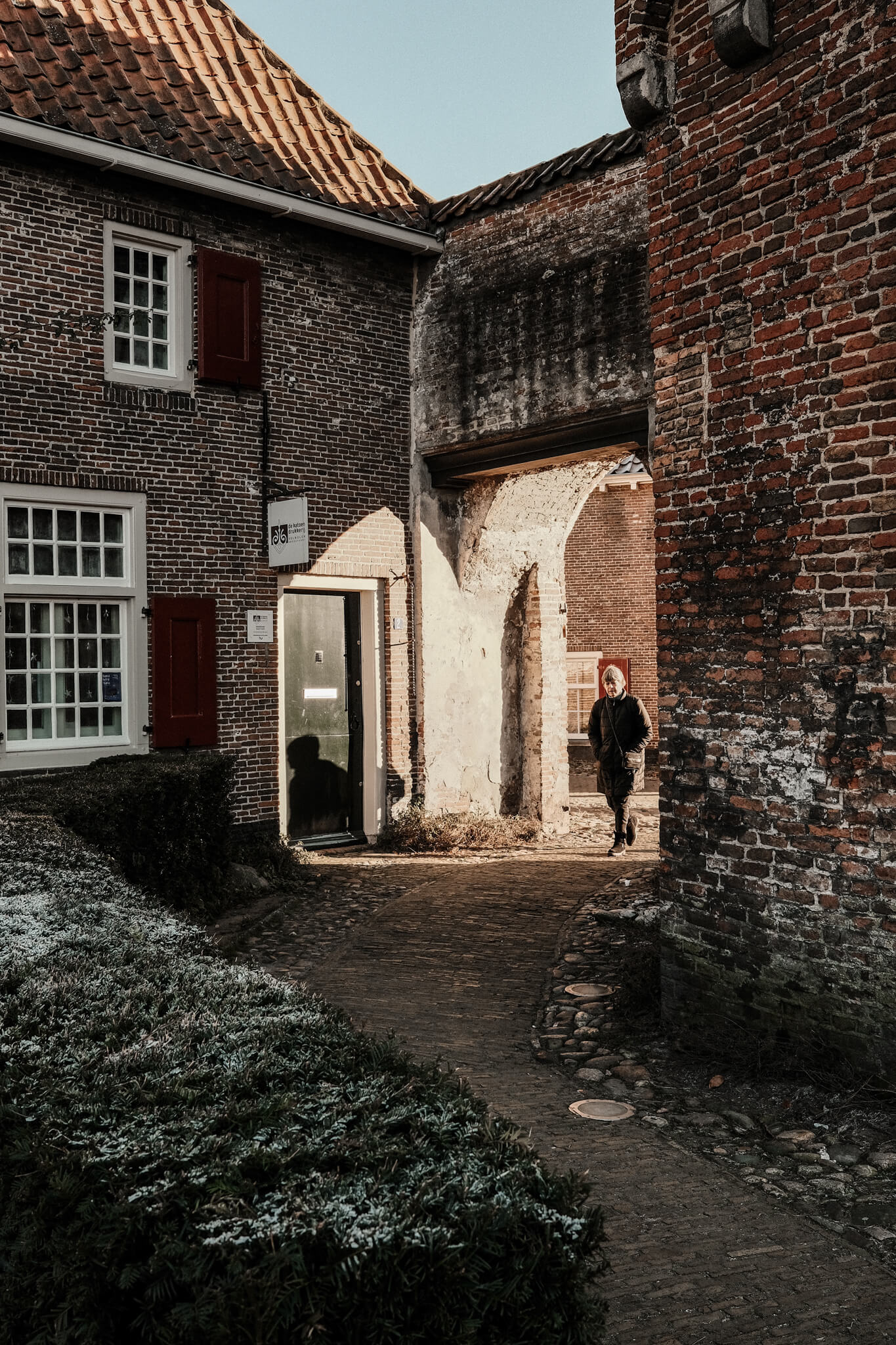 Unexpected success
There, that's out there. It might not seem much to some, but these are big accomplishments for me. I started this with zero expectations and the promise to myself that, even if nobody would pay attention, I would at least continue doing this work for myself. It makes me very happy to see that I'm not talking into the void and instead have a nice group of people I can call an audience. Thank you so much for keeping me company.
Both the newsletter and my YouTube channel have become bigger successes than I initially dared to dream. The open rate of my emails is an insanely high number, and I fully expect this number to drop to a more common 30% as more people join. For now though, you guys have been killing it. I also no longer know every reader in person, and I think that's a good thing. Breaking out of my bubble was an underlying goal of mine, and the fact there are actual 'strangers' (sorry to say it like that, you know what I mean) reading these emails pushes me to be a more interesting individual and, by extension, have more original thoughts. It's a forcing function to live a fuller and more mindful life and has been working fantastically.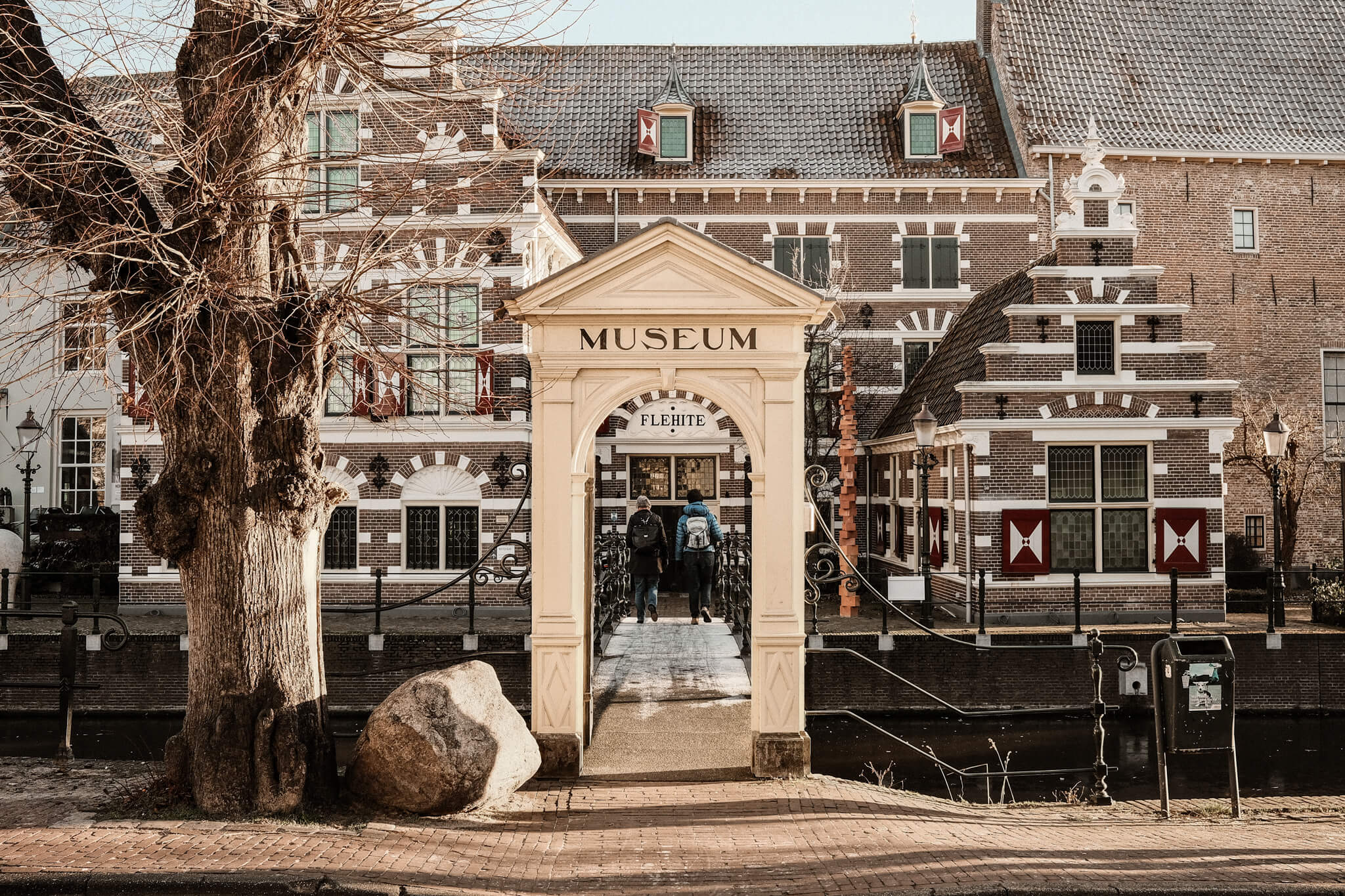 Video has become an unexpected third dimension in my work, right after photography and writing. I started by simply filming parts of my photo walks and stitching those together to show a behind-the-scenes look of my photography process. I soon realized that I could easily use the stories in my newsletters as a foundation for my videos and have been slowly working on improving my productions. If you're curious to see what that currently looks like, take a look at the London story from a couple of months ago and scroll down a little to find the video. I'm also working on the video I shot in Greece as well.
Thoughts on YouTube
I must say that YouTube has turned out to be an excellent 'top of the funnel' platform and a great way to allow people to discover my work. The response has generally been very positive and I have received very few negative comments. This especially applies to my longer-form videos. These videos don't get many views yet, so the comments are usually nice and understanding. People know that I'm a small channel and that I'm still getting the hang of it.
As briefly mentioned above, I also created one YouTube Short that went a little viral by comparison, and accumulated about 40K views. The UI and discoverability of Shorts is a little different and hides important cues for the size of my channel, like my subscriber count and the number of views on the video. As a result, I think people are a little more relentless and will simply say whatever pops up in their mind. Though this also might be a result of the short-form content attracting a different kind of audience. I admit, it didn't help that I accidentally exported the video with the audio on the left channel only (whoops), which triggered many viewers to highlight the error. I swear I didn't do this to farm engagement. Nevertheless, I believe this all allowed the video to take off the way it did and it has been fun to experience a hint of virality.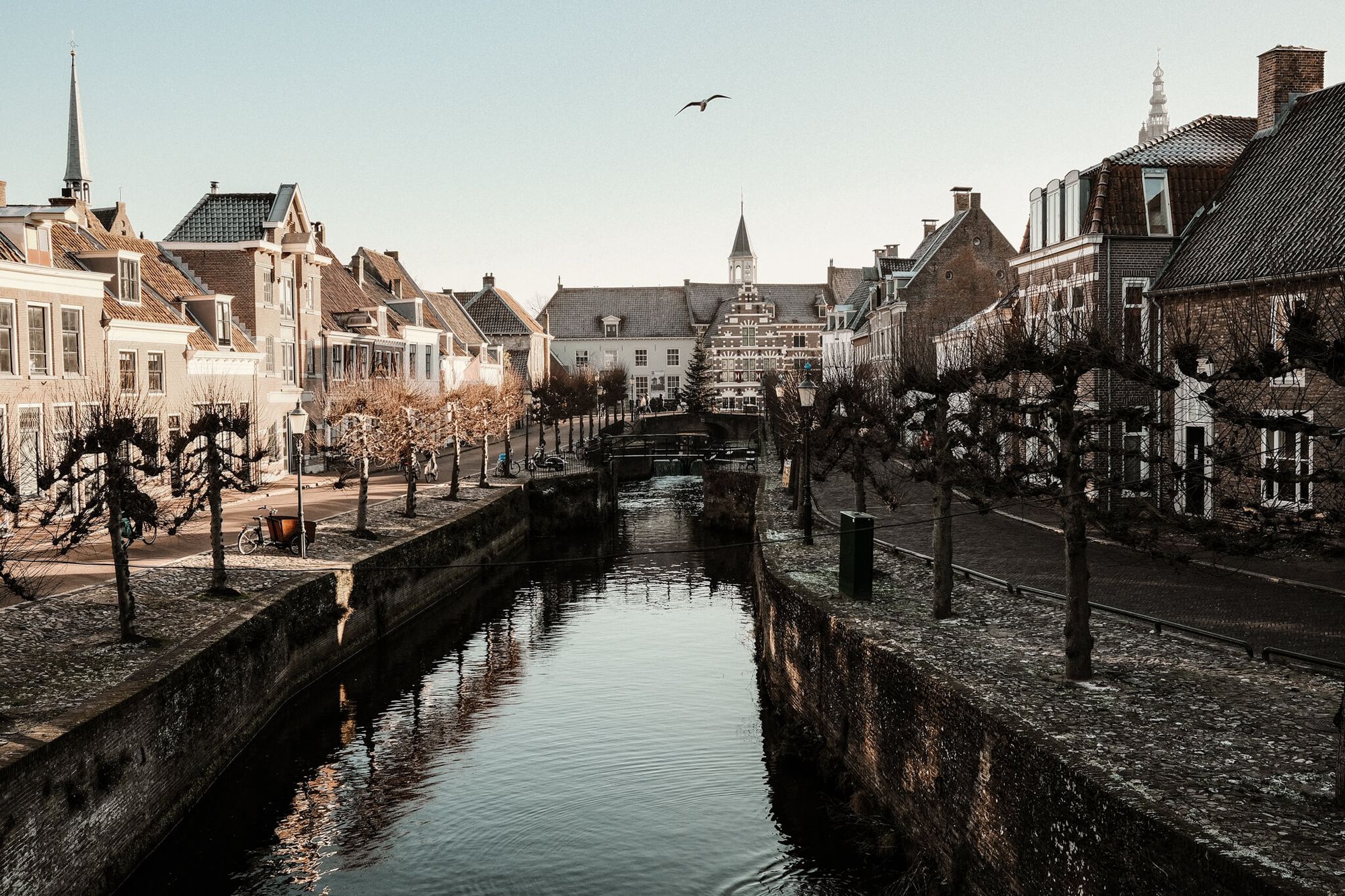 Boring upgrades
I switched from WordPress to Ghost at the end of last year and have been very happy with the way stuff looks and functions ever since. I did make small quality of life improvements here and there to streamline and simplify things. The signup flow for new people is now more unified and existing subscribers should have an easier time logging in to their accounts and managing their subscriptions.
Which means that, yes, if you are subscribed to this newsletter, paid or free, you have an account on my website as well. This is essential to the way Ghost functions and partly why I picked it as my CMS of choice. While it might sound a little invasive to have an account created for you automatically, the opposite is actually true. Whereas all newsletter and membership tools will gather data on subscribers and usually keep it hidden in the admin area, Ghost provides you with your own little account environment and allows you to view that data as well. You'll see it's not much, but having this private area on my website allows for updating your newsletter preferences and upgrading your free membership to a paid one, if you so choose. Speaking of memberships, I want to very briefly touch on that again.
Early supporting members
First mentioned in Dialogue 12, you currently can become a supporter of this newsletter by starting a paid subscription. I decided to do this with the specific intent of already providing the infrastructure for people to monetarily support my work if they want to. I do not view this as launching a membership program just yet and therefore have refrained from promoting it outside of the two mentions I made of it before. I also intentionally kept membership prices low, at 4 euros per month and 40 euros per year, and have made it explicitly clear that there are no additional benefits to becoming a paid subscriber over a free one. With one important exception.
Everybody who chooses to become a member right now will be grandfathered into the membership program with this Early Supporter pricing.
I have many thoughts on how I'd like to proceed with this in the future, but I'll return to this when it becomes relevant. The only thing that matters is that you can become an Early Supporter right now, which will help me to continue this work.
Personal updates
So that has been my 2022, it's been pretty great. This is a special moment for me because this anniversary edition of Dialogue also marks the anniversary of my decision to go all in on being a solo creator. In that period, I've gone through a couple of stages (including embracing the term 'solo creator') that all ultimately ended up pointing me in the same general direction.
Working on my own ideas, on my own projects, on my own terms is great and one of the best decisions I have ever made.
From the start, this newsletter has been my main outlet and the only thing that's non-negotiable. I have a tendency to get distracted by different creative ideas and projects, many of which never see the light of day. This newsletter has been a great tool for channeling my energy and focusing on the things I find most important. I realize that, superficially, the things I've shared might not have much in common outside of 'Mitch goes outside to take photos', but the underlying principles and topics I discuss have slowly become more aligned as the year progressed.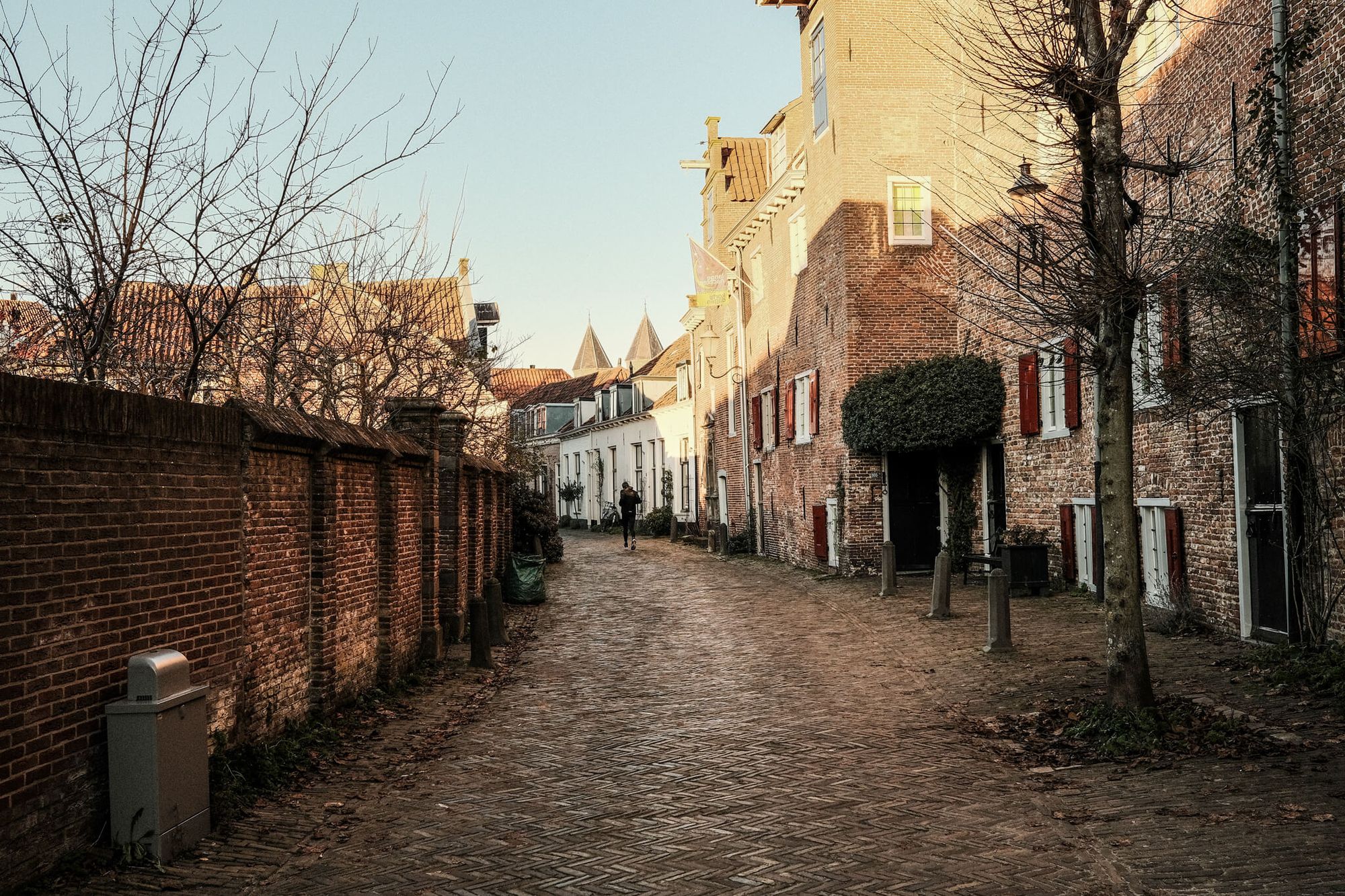 Walking has become a platform that facilitates my creative work, with photography being most important, writing a close second, and videography an unexpected third. Walking is great for the obvious reason that it inherently means photographing different subjects, but also because it allows me to formulate new ideas and opinions on why I do all these things to begin with. I think a lot about my work and why it matters to me, and how it can, dare I say it, contribute to the world. It's during these photography outings that I try to figure out what things I wish to create, what outcomes I want so strive for, and what values I wish to portray.
This started when I shared my reasons for quitting freelance photography and continued when I realized how I lean on photography as an introvert and investigated the therapeutic nature of photography walks. This newsletter took us on explorations to Berlin, London, and Greece and, just last month, led me to share a personal story where I used fog as a metaphor for self-doubt and insecurity. That might seem like a lot. But listing it like this allows me to extrapolate a couple of keywords that, along the way, I've learned my work is centered around:
Exploration
Documentation
'Education'
Exploration is the main reason I picked up a camera in the first place. It's what makes my heart beat and brings me the most joy in life. I love experiencing new places, old places, the same places, different places, real places, and fictional places. It does not matter if that brings me the fresh breeze of the ocean, the dry heat of the desert, or the same old damp coldness of my hometown. I want to see it, feel it, smell it, and experience it all. I want to live it.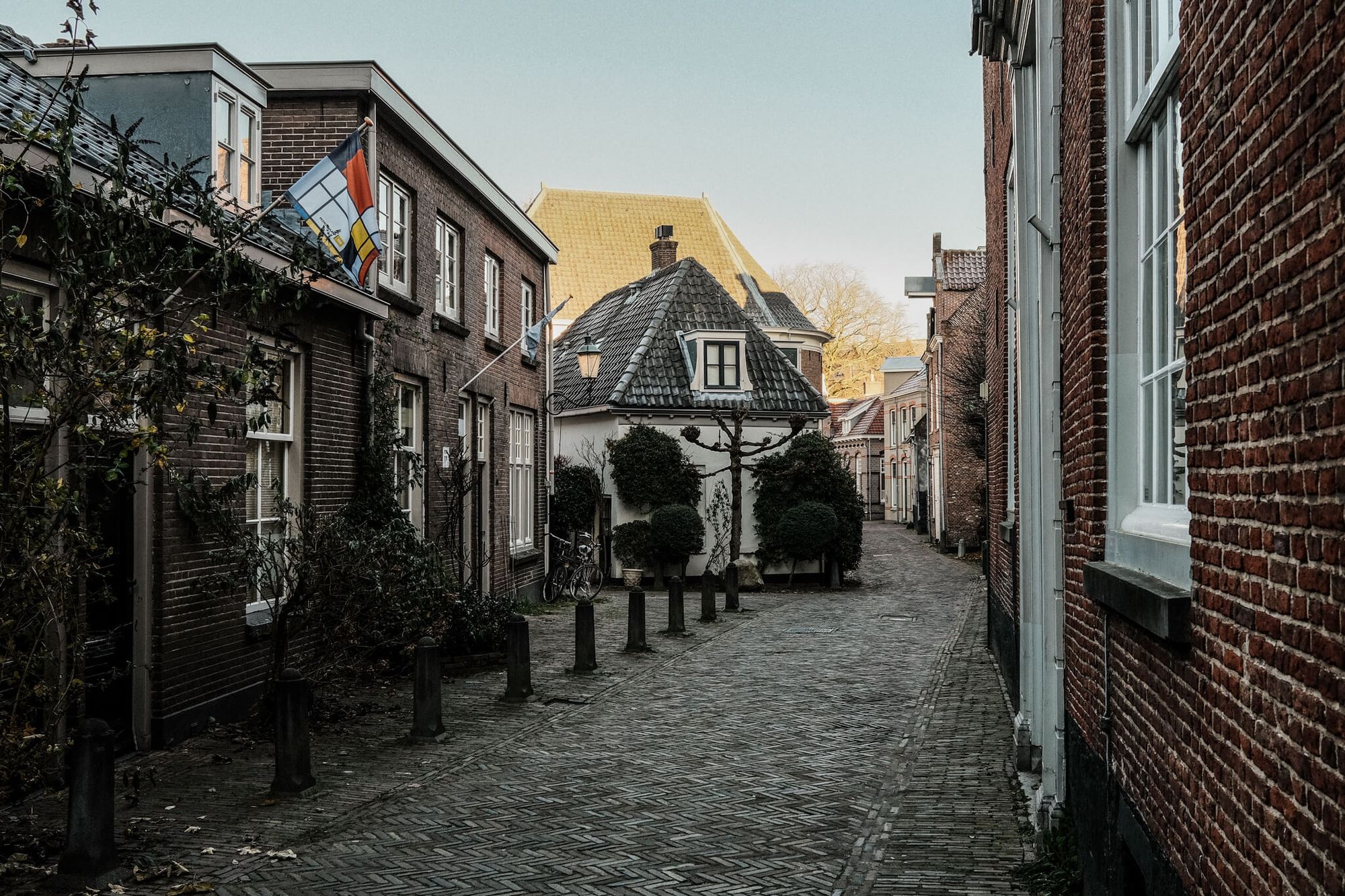 Going places just to go to them is not quite enough for me though. That's why I use my camera to document the things I see around me and make a record of all the natural (and not-so-natural) beauty (and not-so-beauty) around the world. Documentation is what gives me purpose and a reason to go places. Having a camera on me also provides me with a sense of authority to go somewhere because I'm no longer there for just myself. When I bring my camera, I'm also there for the people who weren't able to. I'm there to capture the moment for whoever's interested right now and for the day the things I photograph no longer exist.
Education is in quotes because I say that one in the lightest sense of the word. It's why this newsletter and my videos have a right to exist outside of the previously mentioned selfish ones. I don't really teach anything in the traditional sense of the word and don't aspire to as well. So 'education' usually comes down to a form of inspiration through being transparent about my own process, in the hopes that there's some youngster out there wondering about going down a similar path and finding hope in the fact that we're all just trying to figure stuff out as we go.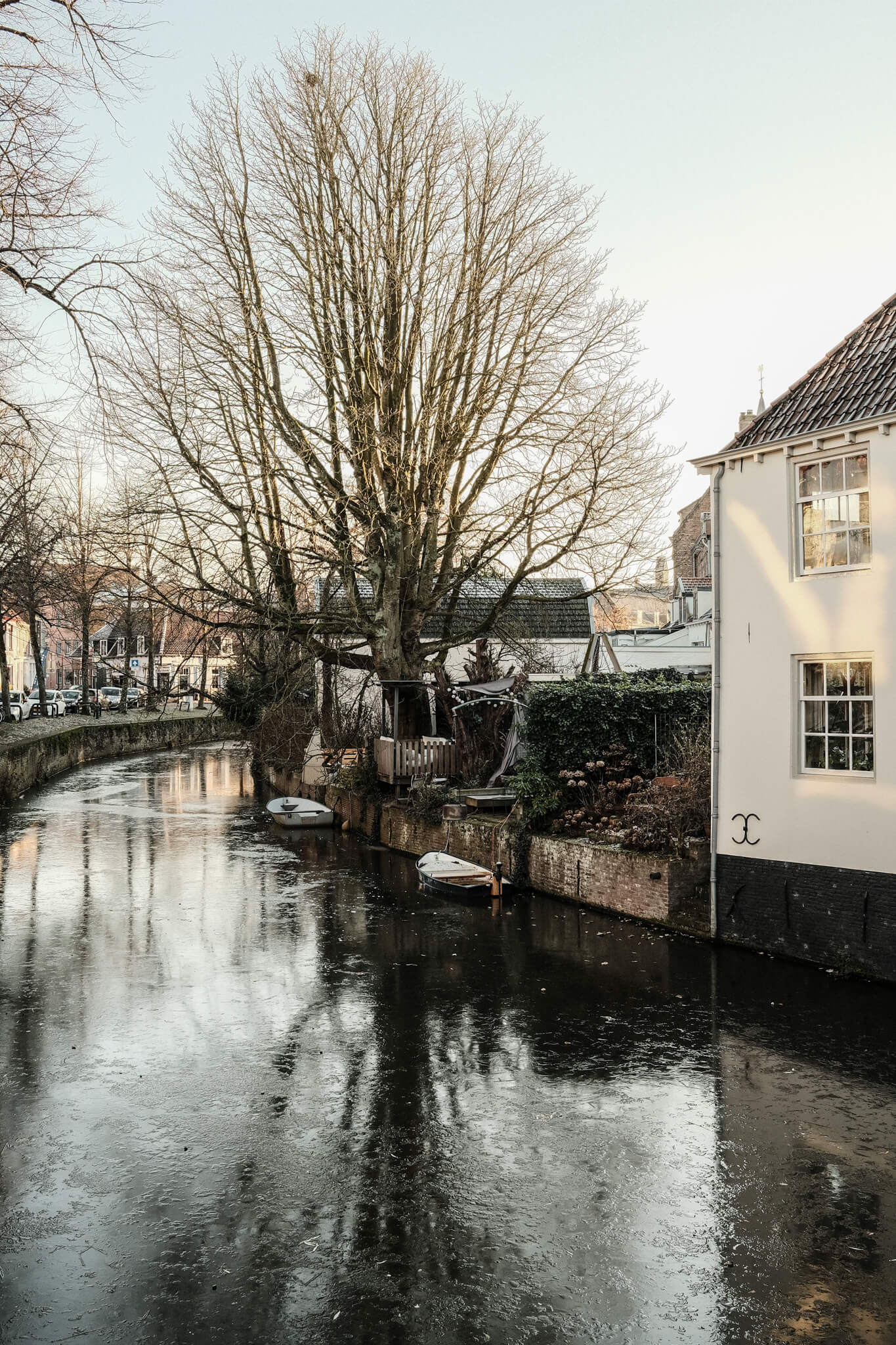 Plans for next year
I don't want to make any predictions or set specific goals for next year. I always end up changing my mind halfway through anyway. What I'll do instead is loosely manifest the things I hope will happen. Here they come, in rapid succession.
I want to start the year by launching a book(!), made out of the stories we collected of the Efflorescence from the past year and a half. I then fully intend to complete the Grebbeline walk and hopefully start the Dutch Coastal Path in the months after that. I want to travel to Spain (already booked) and then maybe Thailand, Colombia, or Vietnam (unsure yet) for about a month. I want to push out twelve newsletters again, as well as some other long-form essays I have bubbling in the back of my mind. Those writings should eventually make their way into YouTube videos again as well.
Looking back, I can hardly believe how much has happened in the past year, and I thank you all so much for following along. It makes me very excited for what's to come and hopefully you too. Thank you all so much. I hope you have a wonderful new year, and we'll catch up at the tail end of the first month of it.
Mitch