Table of Contents
Kind readers,
How are you doing? Seriously, how are things? I always share how I am doing in this newsletter but I want you to know my inbox is open at any time. Even though sometimes it might take a while, I reply to all the messages I receive. So just hit reply and tell me what you're working on, how you're feeling, or any other thought you might have. I might not be able to 'help' but I think it's always fun to share ideas.
I'd like to start this month's issue of Dialogue by saying thank you for buying our book, The Efflorerscence! Your support has been amazing and truly validates the value of a project like this. We spent two years on the project, more than a year to capture the story and then almost another one to make the book. If you haven't purchased a copy yet, non-Dutchies can find the book in my store though if you're from The Netherlands, you're better off placing your purchase in the book's dedicate store. That's also the place where you can find a three-chapter preview. Your purchase will help us in our mission to preserve this story for, hopefully, many generations to come.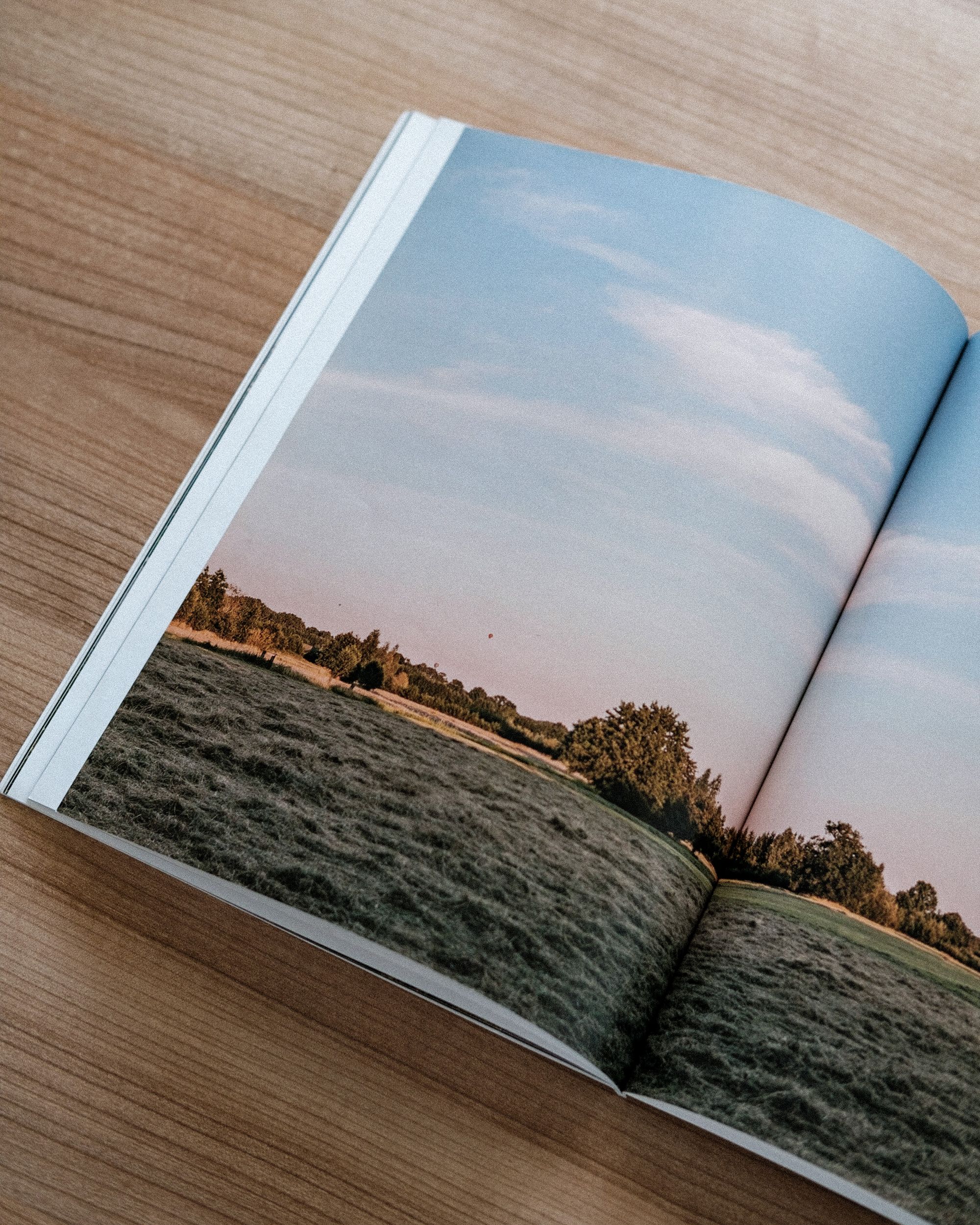 In other store-related news, I have made the zine I produced for my 2020 long-form project The Silence Around available as well. I was cleaning up my office and came across some unsold copies from the exhibition I participated in back then, so I decided to put them up for sale. I mean, what good is a store if there's no products in it right? The physical edition has very limited quantity available and runs for 14,99 (the lowest I could go without losing money on it) and the eBook is a mere 3,99.
〰️
Some people have decided to support this newsletter with their money and have turned their free subscriptions into paid ones (thank you!) and those people can get the digital zine for free. You can find your coupon code on
the Perks for Paid Members page
.
Finally, I gave the design of the entire store a polish and I think it looks rather good now. Please give it a visit and let me know what you think!
Video is the third dimension
With that out of the way, onto something a little more personal. I've been... how shall I put this, trying my hand at YouTube for a while now. This was never an easy task because, even though I might take a decent photo, I knew nothing about making videos. I'm still no cinematographer but I did learn a thing or two in the two years since my first video. A big part of the learning process involved watching other creators and studying their work but it also took a lot of trial and error on my end. Video has always been an experiment up until now but I've come to see the benefit of film in storytelling. My photography is in constant evolution and has slowly morphed from random street shots into more cohesive visual stories (though I still enjoy taking random street shots). Sometimes, though, a still image just isn't enough to tell the full story. This newsletter has so far fulfilled that role of providing context around the images I make and it has fulfilled that role well. So well, in fact, that this will continue to be my main outlet for a long time to come. I really enjoy piecing my thoughts together and sharing them with you lovely people reading this. I cannot stress enough how much I appreciate your support. Still, text isn't for everybody and video has been where it's at for a couple of years already. So I caved and decided to really try my hand at videography now. The first result of that I want to share exclusively with subscribers to this newsletter for the first time ever today.
Sometimes, though, a still image just isn't enough to tell the full story.
Quantification
Making videos, and YouTube more specifically, hasn't been easy for me. While this newsletter gives me the freedom to do whatever I want with it, the same can't be said about YouTube videos. The biggest different being that my newsletter is hosted on my own domain and doesn't include a rating-system to tell me which stories are 'good' and which ones aren't. The only 'metric' for the newsletter is the number of subscribers but I incessantly remind myself there's not a 'number of people' reading these but rather a 'group of individuals', each with their own lives, worries and dreams. YouTube is different because your work is actively judged on how many people watch it and based on that it's decided how many others should as well. It's a numbers game. If you don't appeal to the masses, your video won't be watched and it's easy to interpret this as a lack of quality. And while this might be true for many (I know it is for some of my previous videos), it might just mean you haven't made something that works right now. If you have given it your all and fully stand behind your product, but there's no immediate place for it online, does that mean you shouldn't have the video at all?
The answer is no, but I understand how hard it is to stay motivated when nobody sees the blood, sweat and tears that went into your latest piece. It has affected me as well, I sometimes go months without making a new video. But I think I found a way around this. I want to make videos I'm proud of, videos that tell a story, my story, and provide an extra dimension next to my photos and writing. Because I make these videos to tell my story, it also doesn't matter much if it's watched or not. My story will be my story regardless of its audience size. Of course I hope the videos do well and appeal to the almighty algorithm, but I hope they do because they resonate with people. Not just because I've made them for the algorithm.
My primary goal is to inspire, with education as a close second. Though I recognize that I too have a lot to learn still. Entertainment can be a goal as well but I think that should be an inherent part of anything you make. I've been watching a lot of Van Neistat's videos lately and the way he combines entertaining storytelling with sharing a message of inspiration or teaching you how to do something, is very intriguing to me.
A strategy for longevity
With Van's videos in the back of my mind, I think I've settled on a strategy to combat being tempted by the algorithm and it all starts with being honest with myself. If I make stuff with other people in my mind, rather than making stuff I intrinsically enjoy, I won't be able to consistently make stuff at all. The result is many months of being uninspired between videos, during which I start to feel the pressure to make something and then settle on making something mediocre just to scratch that itch a little. I then recognize the mediocrity of my work, start second-guessing myself and spiral back into being uninspired and apprehensive to start a new project. It's a negative feedback loop I really want to free myself from.
The past few months, I've collected quite a bit of footage from the trips I went on and I think there's a story in each of those trips. I also released a book of which some video footage exists and I really want to archive that journey in video form as well. All those clips deserve a better place than some folder on a hard drive which I'll never look at, so I have started to distill it all into proper videos. Videos that I can pull up when I want and let the story transport me back to the things I experienced. Basically, I've unintentionally already started working in batches. And that, I've realized, turns out to be very convenient. The plan is to finish the edit of this batch of videos and then release those on a weekly basis on my YouTube channel. If that all sounds a little familiar to you then let me say that, yes, I am definitely convolutedly describing the same strategy we know from all our favorite TV series; I want to release my videos as 'seasons'.
Basically, I've unintentionally already started working in batches. And that, I've realized, turns out to be very convenient.
My hope is that this seasonal approach will free me from the pressure to consistently perform and instead allows me to focus on capturing, and then telling, the stories that matter to me most. My first 18 videos conveniently share a similar theme in that they are almost all photography POV videos so I've grouped them into a Season 0 Playlist, 'the season that isn't really a season but rather a collection of the episodes (which weren't really episodes) before Season 1'. Season 1 is currently going through the editing process and will have an overarching theme of travel photography and discovery (in the broadest sense). The first video is now done and that, my dear readers that are still with me, is what I would like to share with you today. This first video serves as the symbolic break between my previous work and my upcoming work and hopefully this video will signal this new direction. To underline that goal, I've decided to use this video to take a moment and reflect on who I am, and where I am in life right now. It's a snapshot of my current situation. I've worked really hard on improving my production quality and hopefully the result is clearly visible.
Since I'm still in the editing stages for the rest of the videos, this first video will be a very early preview for Dialogue subscribers only. The button you find below brings you to a private YouTube link that only you guys receive at this time so please don't share it with other people, yet. Once I finish the edit of Season 1, I will schedule all the videos and this will then be the first video to release. I suspect it will be a couple of months before it comes to that. Please give the video a watch through the link below, leave a comment, or send me a reply here. I'm very curious to hear what you think and am definitely open to any feedback you might have. Thanks in advance.
Subscriber video preview
This content is only available to subscribers
Subscribe now and have access to all our stories, enjoy exclusive content and stay up to date with constant updates.
Unlock content
Already have an account? Sign In