First of all, I have finished my second long(er) term photography project! It's called One Two One and it's a black and white square-format 48-page, softcover book, made during the winter of 2020/2021.
I'm proud!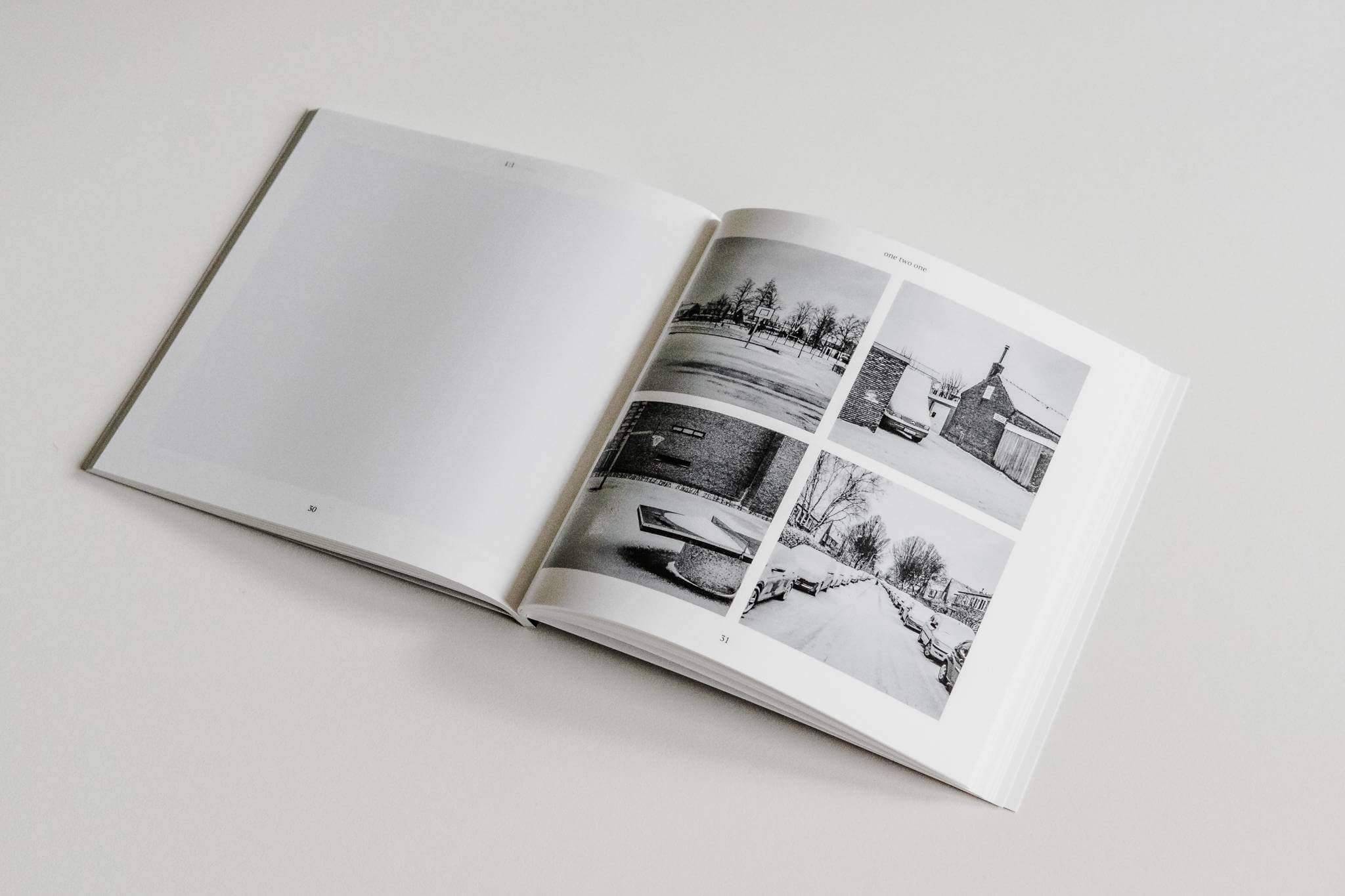 Everything in this project is by my hand. The photography (duh), the writing, the design, all of it. It hasn't been easy and I stumbled quite a bit during the process, but I've learned a lot and that's what it's all about.
The project exists because in my pivot as a creative to more personal work, I wanted to exemplify what my own vision can look like.
And well, this is it:
A single-copy softcover book
18×18 cm (7×7 inches)
48 pages
80 images
Two short essays by me
Book design by yours truly as well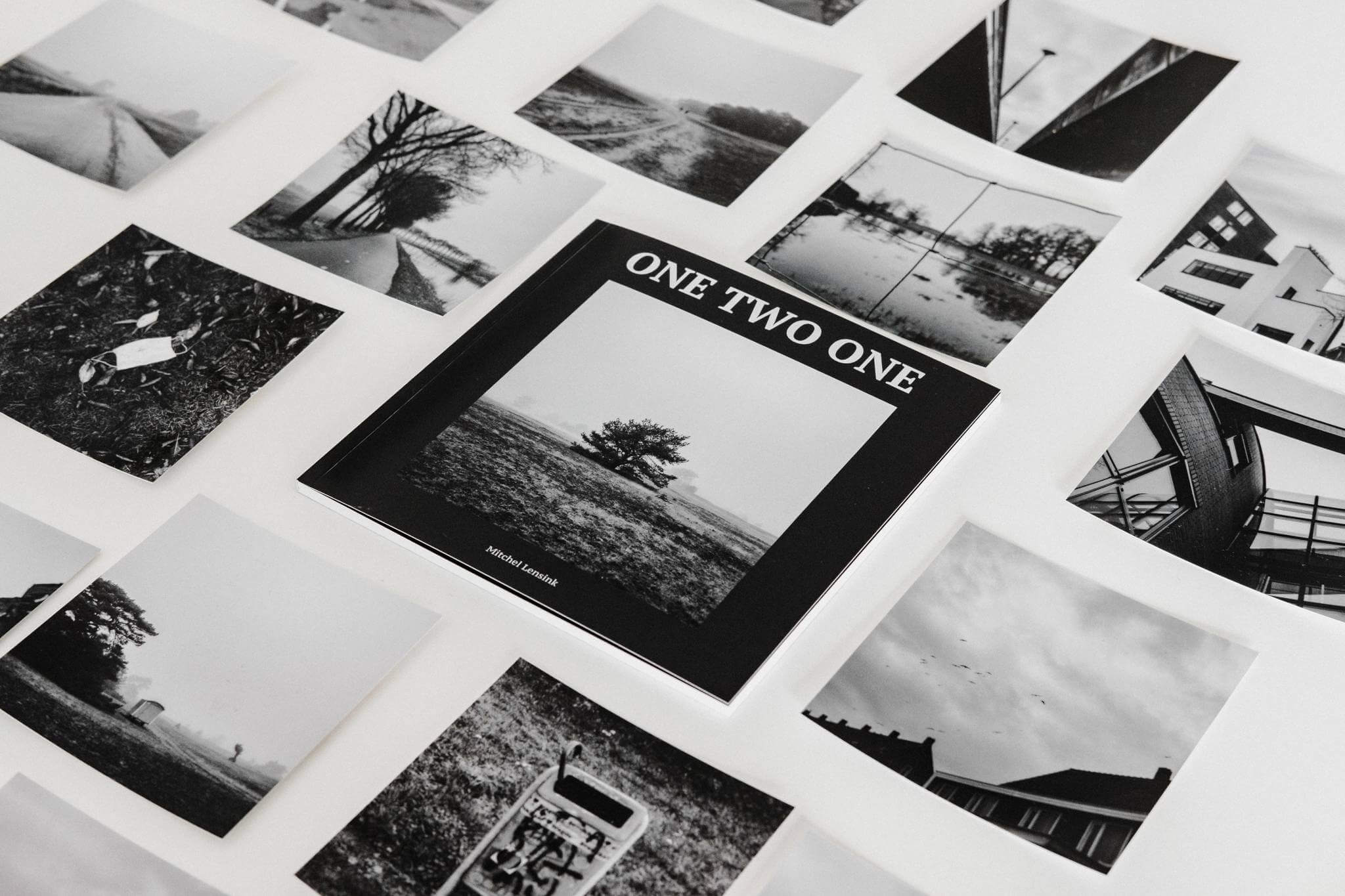 The book won't be available anywhere, it's just this one copy, but I do very much want to share the final results with you. That's why I've created a new project page on my website. You can read the two short essays, view the page designs (pinch in and also read the words on those!) and get an idea of the physical book as well. Please take a look at the project page to view One Two One.
I've also made every single photo of the project available as a fine art print. Which brings me to my next point…
I sell fine art prints now
I have set up my own museum-grade fine art print shop on my website! I know, I know, who still cares about print, right? Well, anybody that's still making books (that would be me) but also anybody with an empty wall, is my answer!
If you like any of the photos from my photography projects, you can find them in the shop. I've made every single photo from The Silence Around (De Stilte Rondom) and One Two One available. I could've curated a selection from those projects but I believe it's not up to me to decide which images deserve to be printed and which ones don't. There's also a collection called Viewfinder but more on that another time.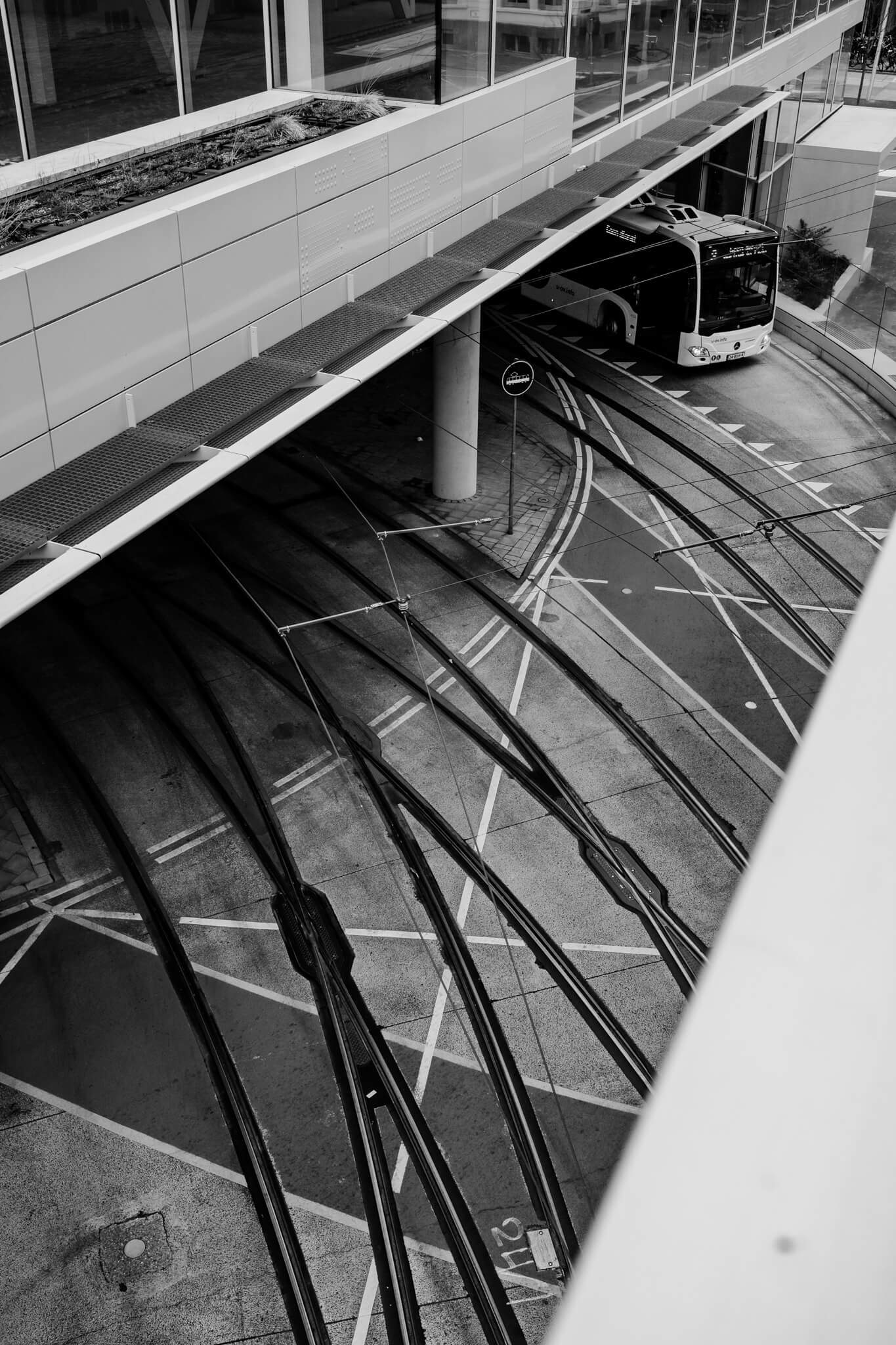 The reason I started this print shop is that I believe it has the possibility of providing a semi-passive source of income as a photographer. I've walked the streets, shot the photos, curated the project, build the website, it would be a waste if I now wouldn't let that work for me.
To make it as easy as possible, I've created collections for each project. Though, if you want a recommendation, I have a Favorites collection as well. That's the one I'll keep curated with what I think is my best work. You know, the images I would've put in the store if I didn't let you freely pick from my projects.
Now, I'm not trying to sell my prints to you, beloved readers of this newsletter. I promised this wouldn't be email marketing and it still isn't. I simply want to share that this is a service I now offer so I'd be very grateful if you think of me next time somebody mentions hanging something on their wall. I am also curious to hear your thoughts so please take a look at my shop and let me know what you think!
Ride or die, for my bike
That concludes the photography talk for now. I'm not as one-dimensional as I might make it seem in these missives sometimes. I do have other interests though, admittedly, they're all interconnected. This brings me to my newfound hobby of cycling. Or rather, rebuilding a bicycle as I haven't really had the chance to go on a proper ride yet.
Just last year I bought a 1970's Motobecane bicycle as I thought it'd be a fun way to ride around town (but mainly because I'm a filthy hipster that's not afraid to confirm a stereotype). I was right, but that fun didn't last long. The trouble with buying old stuff is that it might decide its time has come any minute. Mine decided to give up after only one summer of riding around and it wouldn't be easy to fix it again. At this point, it was either give up on the damn thing and find another bike (with the risk of running into the same issues) or finally fulfilling my childhood dream of building my own bike, just the way I like it. I chose the last option.
The freedom of cruising around on the bicycle had been sufficiently intoxicating to justify the monetary cost of sourcing new parts and investing the time to learn how to combine those together into a new bicycle.
In the process I've:
Had the frame repainted with a black powder-coating;
Replaced the bottom bracket;
Replaced the crankset;
Replaced the cables of the brakes and the shifters (apparently you have to cut them off to remove them);
Replaced the wrapping around the handlebars;
Unscrewed everything that allowed unscrewing and gave it a proper cleaning.
Combining that with the parts that were still good to re-use, I have now ended up with a beautiful (if I may say so myself) black bike with hints of chrome and stainless steel sprinkled around the frame. It's a pretty sweet ride and I'm a little amazed I managed to pull it off. Here's a quick iPhone snap I made right after finishing the build.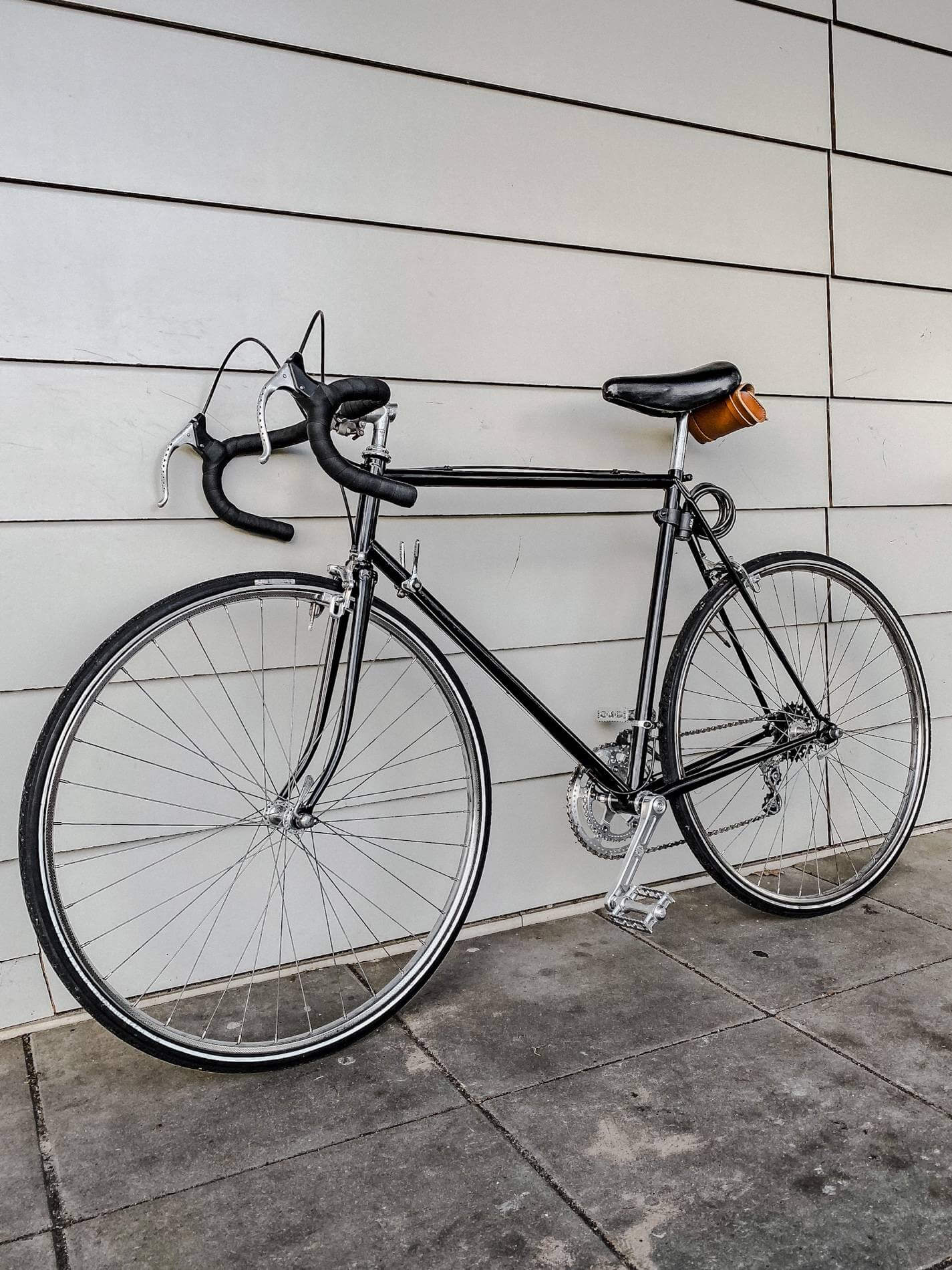 I'm now thinking about taking the bike on a multi-day trip through the country but I'll have to figure out how to do that first. To be continued, hopefully.
Notes on acceptance
It's time to wrap this up but not before I leave you with some final thoughts. I just returned to work after a week off where I forced myself to do no work at all. I mostly succeeded which made me realize, I don't need to work all the time (do I hear a 'duhhh'?).
For the past few years, I've been either filling up all my free time with trying to be productive or at least thinking: "what else can I do that will benefit me in the future". In the process, I forget to think about what benefits me right now. I know this might seem strange to some people, I also know others have similar struggles.
From now on, I will try my best to go a little easier on myself and a big part of doing that is acceptance. Accepting that I'm not some big-shot photographer right now. Accepting that I can't work every waking hour while keeping my sanity. Accepting that I can't do everything and that saying no to things is part of that. Accepting that time passes by very fast (so fast!) and there's no point delaying things. Accepting that my life at this moment is perfectly fine and I should be grateful for what I already have. I'm not giving up on my dreams, I'm accepting that I can have some faith in myself and let things run their course for a while. I can't fast forward my own timeline and therefore should enjoy the process just as much as the perceived goal.
I've known this for years but accepting the practicalities of that has been difficult. Let's see if I can support that idea with a long bike ride/photo trip soon.